About Pack Manufacturing
The History Behind the Company
Pack Manufacturing is the culmination of years of experience in excellent craftsmanship, insightful management, and strong family values. Owners James and Leisha Brooks have brought the perfect mix of innovation and tradition to the company. After 20 years at the helm of the company, James bought out the remaining shareholders to continue driving his vision for the future. Together these two have brought Pack Manufacturing from a niche provider of custom equipment into the most dependable name in greenhouse and nursery equipment.
James and Leisha have a strong dedication to their business and especially to their customers. Leisha brings years of administrative experience from her years in corporate management. Although she left that lifestyle to follow her passion as a pediatric nurse, Leisha has came on board to direct operations and help ensure customer satisfaction. James has decades of experience in machining, development, automation, and engineering. James' knowledge and motivation make him the perfect project designer for any automated system. Even as General Manager and CEO, James still loves taking customer calls and helping find custom solutions to any problem that comes our way.
Since 1994, Pack Mfg has been instilled with the same values of family, a strong work ethic, and taking pride in your work that has formed the hallmark of the business. Since then, this industry, and Pack Mfg., have experienced an explosion in demand. Through all the changing times since, the Pack Manufacturing business model of excellent craftsmanship customized for the customer has stood the test of time. The Pack legacy has since grown by leaps and bounds, adding new customers and employees, as well as new family along the way.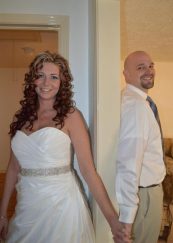 The Pack Mission
The Pack mission remains the same now as it has been since inception: provide customers with the best equipment possible at the best possible price. The Pack Manufacturing family takes pride in each piece of equipment that leaves the doors. As the result of an entrepreneurial spirit itself, Pack understands the need to ensure dependability with each machine, and make sure that every customer will quickly see a return on their investment with every piece of Pack Mfg. equipment. Our goal is to provide every customer the exact equipment and service they need at a fair price.
Thank you for taking the time to read about Pack Manufacturing. We are always looking to grow our family of customers and vendors. If you haven't already gave us a chance to earn your business, give us a call today to see what Pack Manufacturing can do for you.

Interested in a career with Pack Mfg?
We are always looking for the best and the brightest to join our team. If you are looking for a rewarding career in technology, metal fabrication, welding, or sales, fill out our online application (upload resume optional), and start on your way to a better career.