Pack Manufacturing Conveyor Line
The goal of the Pack Manufacturing model is to surpass customer expectations with equipment solutions tailored to individual needs. The Pack Manufacturing Conveyor Line series is a tribute to that model. Pack Mfg conveyor systems use the best materials and products to produce unsurpassed results.
Incorporating the Pack Manufacturing conveyor line into an existing or new build is the best way to ensure optimum productivity and performance. Pack Mfg conveyor lines can be configured for any project, move with variable speed control, and transport products from beginning to end without manual support.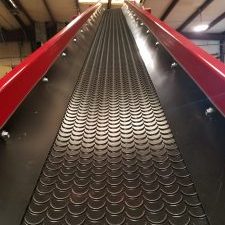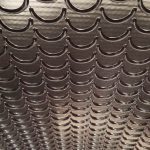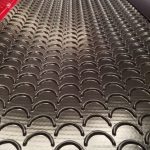 If you don't see what you are looking for, ask! We can do it!
Incorporating conveyor lines with a complete Pack Mfg system is where you will see the absolute best return on your investment. Reductions in labor demands and elimination of waste will pay for this system quickly, not to mention the enormous gains from increased productivity.
---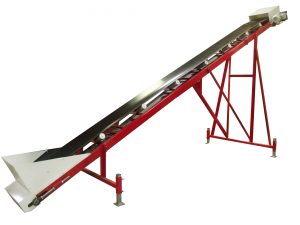 V-Roller Conveyors
All Pack Manufacturing V-Roller Conveyor Lines are built with self tracking belts and sealed bearings to reduce maintenance and eliminate machine failure and down time. Direct drive gearboxes are used instead of chain and sprockets to minimize the chances of problems. Pack Manufacturing conveyor lines are finished with custom hoppers and end dump chutes to fit your needs. Already have equipment and need a replacement, no problem! Pack Mfg. can customize dimensions, power, stands, tread, or any other feature to create the perfect conveyor system for your applications. A Pack Mfg Conveyor Line can be customized to move finished products or to create a fully automated assembly line for maximized production. Whatever you are moving, Pack Mfg. has the right conveyor line for you! See PDF for more info.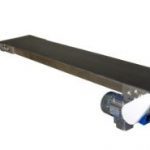 Aluminum Conveyors
A lower-cost option for those who want automation and mobility on a budget. These conveyors are designed using aluminum instead of steel and removing framework where possible to reduce costs as low as possible while still meeting our high standards of performance. Pack Mfg. Aluminum Conveyors are lightweight but ready for any heavy work load, with their slim design and solid construction, these conveyors would make an excellent addition to any planting line. These conveyors come with variable speed controls and 120 volt plug that will plug into any standard outlet. Call us for standard or custom widths and lengths.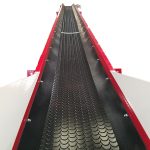 Take-off Conveyors
Pack Manufacturing Take-off Conveyors are built from heavy gauge steel and come in any length and width. Standard adjustable legs, sealed bearings, direct drive gearboxes, and tracking strips on the belt to keep these towering conveyors aligned all serve to create a dependable, hassle-free system to last for years to come.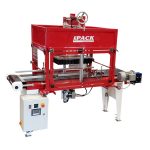 Spike Dibbler Conveyors
The Pack Manufacturing Dibble Conveyor is a must for production liner and seed planting. With its user friendly control panel setup is fast and easy. This machine has a photo eye that triggers a cylinder to stop the tray in position while dibbling in one continuous and reliable motion. Each seed or liner hole in the tray will have a perfect indention for adding your plant material. This machine can be fitted with many different configurations of custom dibble plates and spikes for your particular situation. The Pack Manufacturing Spike Dibbler is a great way to speed up tray or small pot production and ensure a uniform fill across thousands of trays. The solid steel frame, dibble trays, and spikes, coupled with the sturdy design, creates a machine that will last for years of dependable service.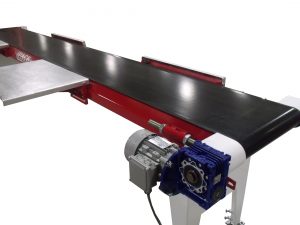 Planting Conveyor
The Pack Manufacturing Planting Conveyor is one of the most important products you will need in your portfolio of production planting equipment. The quick and user friendly adjustments of the tilt and leveling tables along with variable speed control make this planting conveyor as universal as it gets. This machine can be fitted with many different configurations of attached staging and duel position conveyors for customization for your particular situation.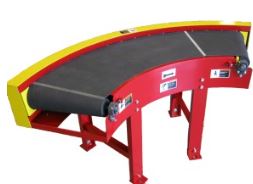 90 Degree Turn Conveyor
To provide full mobility, Pack Mfg can build twists and turns into any conveyor line to meet the necessary dimensions for proper workflow through automated or manual workstations. All Pack Mfg. lines can be customized to meet width, length, and height requirements for your operations.